Sariñena Window at the Black Rock City Post Office
One of the classic hangouts at Burning Man is the fully functional International Post office. The Black Rock City Post Office has been serving for year the community of Burning Man with a free service that, from the original dispatching of messages and postcards to friends at their temporary playa address (theme camps, intersections, etc.), has evolved into a full postal service that allows to send post cards also to regular addresses around the world.
The service is completely free and relies on a group of volunteers that run the Post Office, a number of volunteer playa dispatchers, and donations of postcards and stamps from participants – donations of stamps are very much appreciated by the BRC Post Office, as they allow more participants to send more postcards outside Black Rock City.
This year, when we visited the BRC Post Office to send a postcard to friends, we found a great surprise – as 2013 was the year when the BRC Post Office went international, the post office windows where named after places from around the world… and look to which city the window in the picture is dedicated to!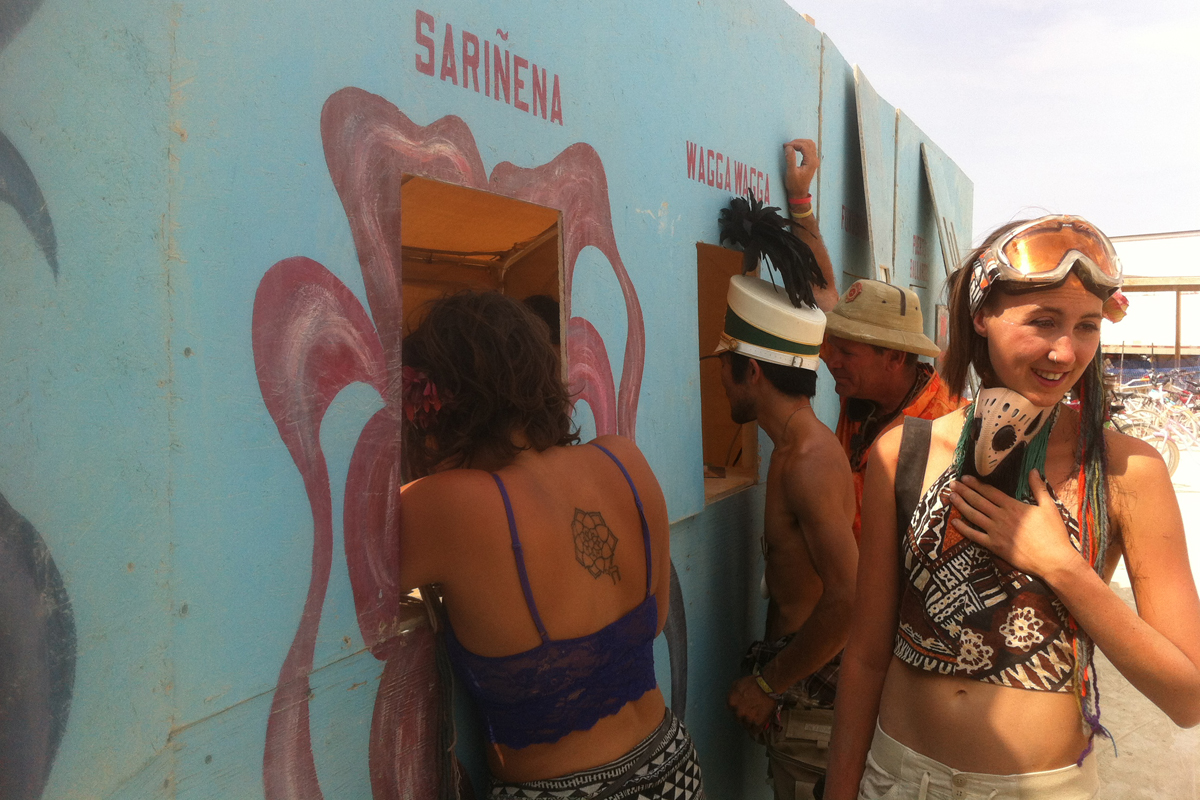 Of course burners from all over the world where asking where Sariñena was, and the staff from the Post Office was telling them all about the Monegros, and of course about Nowhere. We are very happy that Los Monegros were represented at Burning Man 2013 in a very official way!