Click the image for an interactive map to the exact location of the Orwell Trenches (Ruta Orwell) and the Homenaje to Monegros art installation in the Sierra de Alcubierre.
While you are at it, take your time to explore the rest of Monegros. It's beautiful.
If you really like this project, share it with your friends.
They'll probably like it too.
Want to reach out?
Get in touch through the contact form in this page, or via email at burningmax@gmail.com.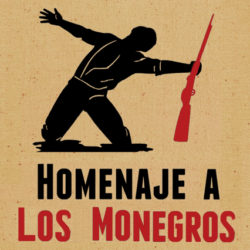 HOMENAJE A LOS MONEGROS | ORWELL MONEGROS PROJECT
A land art and cultural heritage project by Burningmax
With the institutional, media and communication support from