Growing Nowhere 2015: New Team and New Projects!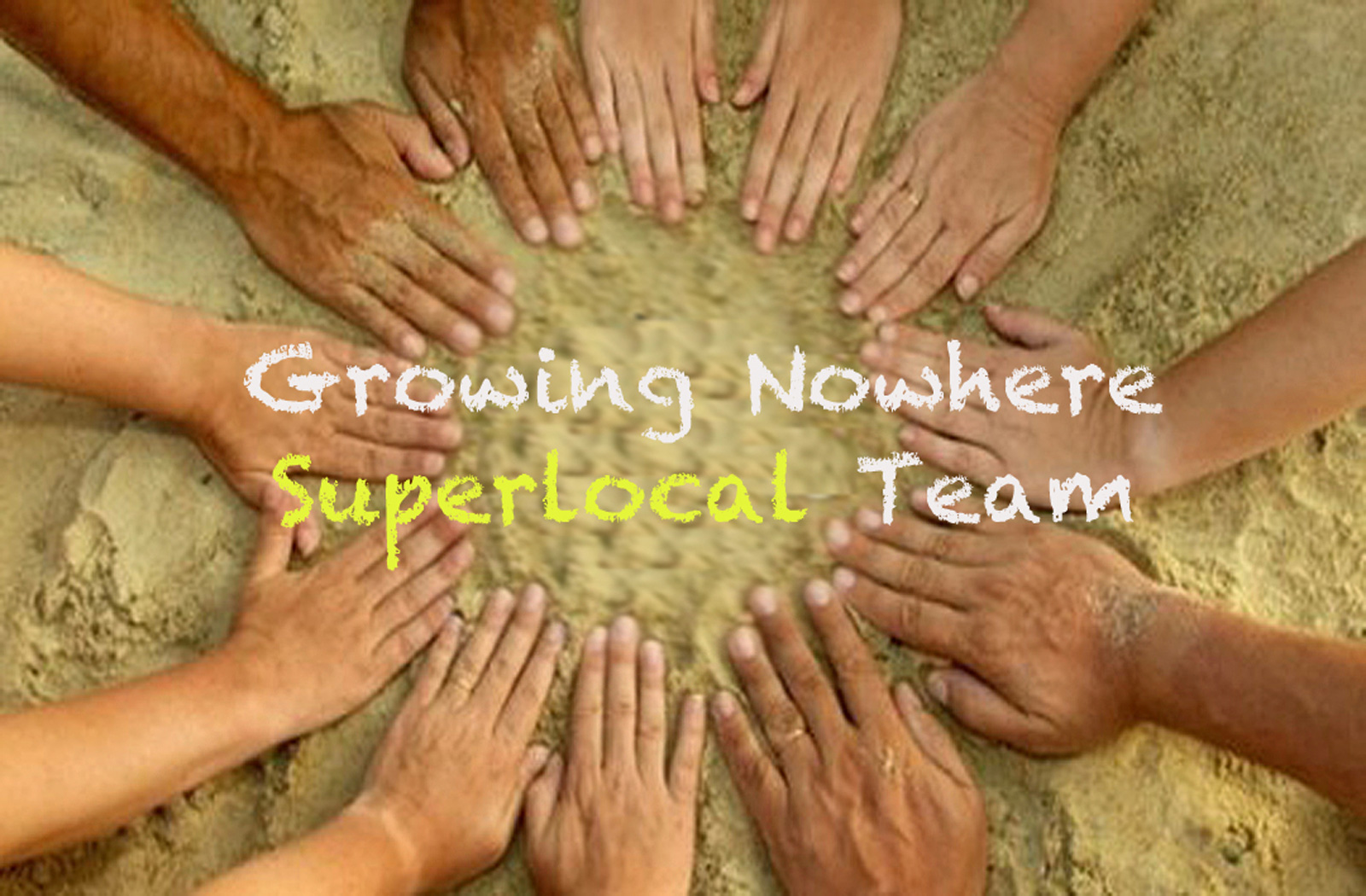 This year the Growing Nowhere team is back in force with a number of new inspiring projects, and a brand new all-stars superlocal team! We'll be soon creating a team page for the blog, so you can see who's involved in our cultural interaction mission with The Monegros. Watch this space!
Keep watching, as a number of individual blog posts will announce all the amazing new projects that our Growing Nowhere Superlocal team is carrying on for 2015. Curious? OK, let's recap them all here. This year we are working on:
Securing an artists residency in Sariñena, a warehouse / workspace where artists and project crews can create their amazing art installation works for Nowhere. A practice already consolidated at Burning Man, creating in a work facility big art pieces or installation works that can be built in modules and then assembled on the playa, is the way to go. Electricity, water, shade, possibility to go for a run at the hardware store, for a sandwich break and a cold beer, or a shower at the end of an hard working day is priceless, The workspace for artists comes really useful when working under time constraint, as it's definitely a better choice than working with limited infrastructure under the desert sun, and helps get the job done ina easier, faster and more effective way. Building art in the city also definitely helps create better connections with the locals of Sariñena. More info and details coming up soon.
Securing the public art placement of the Nowhere Temple in a public space of the Monegros region. We have been pursuing public art placement of Nowhere art since 2014, when we were close to the placement of the COR Project by the Barcelona Burners, but we had last minute burocratic issues that didn't allow the placement to happen. This year the project of Nowhere Temple placement goes beyond the "simple" art placement. Follow us if interested, as more news and updates are coming up soon.
The opening of the Nowhere Embassy in Sariñena, where all Nowhere participants and barrios in need of support that requires local connections and operations can find a volunteer team to help with their requests. For now, we have been securing containers and working tools for barrios, connecting barrios with local food suppliers, and helped participants booking hotel rooms in Sariñena, as they wanted to have a space where to shower and decompress far from the dust. But the goals of the Nowhere embassy are a bit deeper than that, and we suggest you to follow our blog posts if you want to know more.
An environmental project for the Monegros. No spoilers on this one, but we'll be happy to share plenty of informations soon.
A local media project in partnership with local radio stations and local bloggers, to help raise local awareness on what Nowhere is and how it works what it is that we do out there in their desert back garden. Of course we'll be dedicating a full blog post to this soon. Stay tuned!
A secret surprise project. Absolutely no spoilers on this. Just file under "inclusion", and of course under "secret surprise".
More ideas are currently being discussed by the Growing Nowhere Team, and we certainly have plenty! So basically, keep following us to stay updated on the progress of the Growing Nowhere team on all fronts!