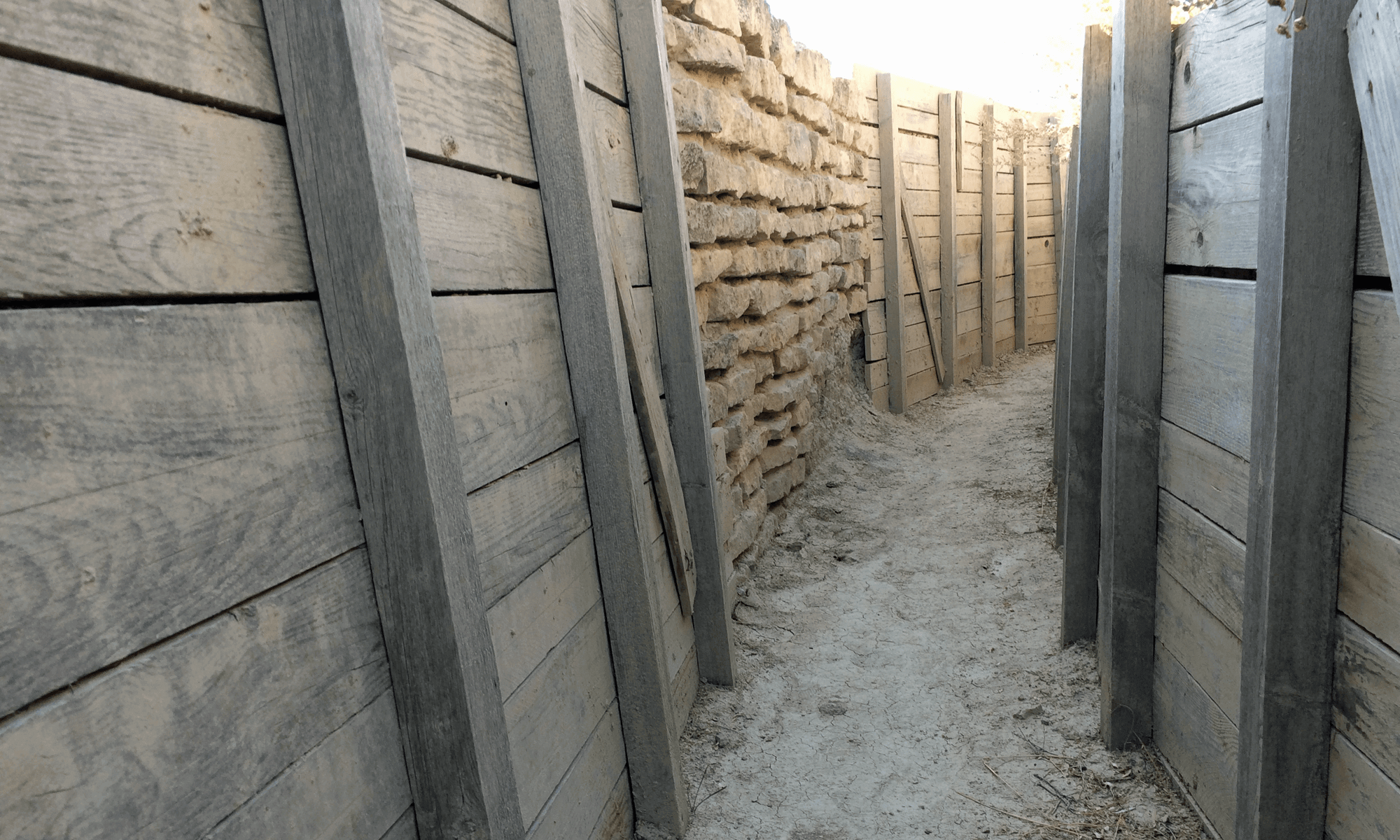 The Opening Date for the Art Installation in the Spanish Civil War Trenches has been Confirmed: May 20th, 2017
I have been waiting for this moment for almost two years, and I'm finally happy to be able to confirm that the Homenaje a Los Monegros project is now a reality. The project core is a "site-specific" art installation in the trenches of the Spanish civil war of the Sierra of Alcubierre, in The Monegros – the same trenches where George Orwell fought, now named after the British writer as Ruta Orwell.
The land art project is a cultural tribute to the inspirational figure of George Orwell, in the 80th anniversary of his presence in The Monegros, specifically in the trenches where he fought for ideals of democracy and freedom.
At the same time, the project is a tribute to The Monegros, a land i felt in love with more than 10 years ago, and where I moved to live a couple of years ago. More details about the art intervention in the trenches are available at the page art project of the project site, where you can also find a few digital mock-ups of the installation.
The opening date for the art intervention in the Monegros trenches has been set for Saturday May 20th, 2017. An emblematic date, as it was 5am on May 20th 1937 when George Orwell got wounded by a shot in the throat, in the same trenches of The Monegros.
The City of Alcubierre, the main supporter of the art intervention, is currently planning a program of collateral cultural events, all dedicated to the British writer, that will fill Alcubierre's cultural agenda in the months after the art opening in the Orwell trenches, and that will be communicated soon.
For now, I can remind to save the date: Saturday May 20th 2017 at Ruta Orwell – better in the morning, to take advantage of a not-so-hot temperature, enjoy the beauty of the landscape of Sierra of Alcubierre, and see the art installation in all its glory, thanks to the beautiful morning light of The Monegros. To find out how to reach the trenches of the Ruta Orwell, see the interactive map at the contacts page.
Last but not least, I invite you to follow this project blog, to stay up to date on the development of the Homenaje a Los Monegros project, and following the team in all planning and production steps of the art installation project.
LATEST ARTICLES FROM THE PROJECT BLOG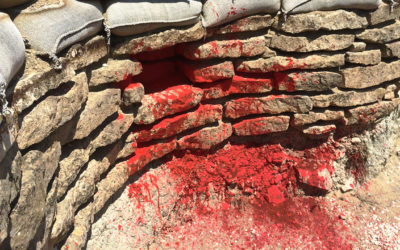 Summer 2019, a new intervention for the Orwell Monegros Project, the land art installation in the Spanish civil war trenches where George Orwell fought back in 1936. Enjoy the photo gallery.
read more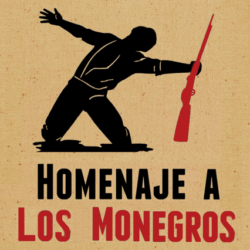 HOMENAJE A LOS MONEGROS | ORWELL MONEGROS PROJECT
A land art and cultural heritage project by Burningmax
With the institutional, media and communication support from