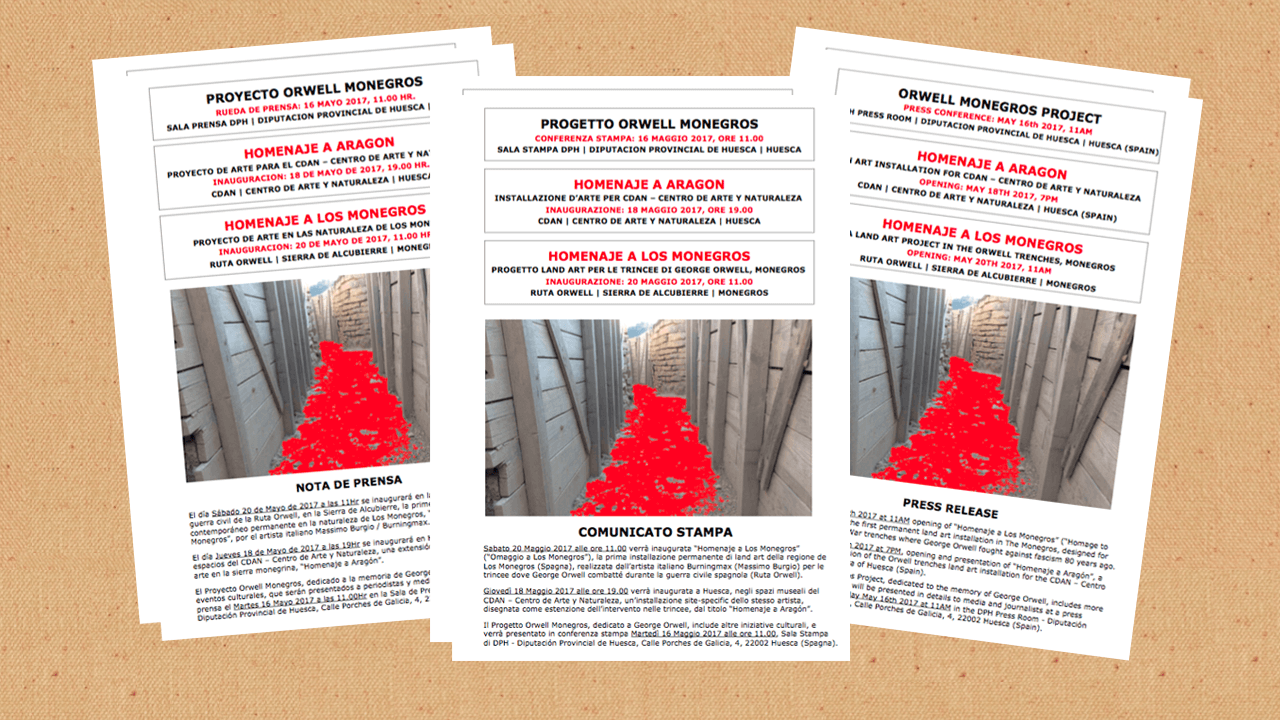 Press Release | Nota de Prensa | Comunicato Stampa
Find here available for download the press release announcing the DPH press conference of May 16th, the CDAN opening of May 18th, the opening at the trenches of the Ruta Orwell of May 20th, and more info about the Orwell Monegros Project. You can download the press release in English here, and find the poster announcing the openings here below. For pictures at larger definition, available for download, visit this link. For more info, please reach out through the contact page.
Podéis bajar aquí la nota de prensa que ha anunciado la rueda de prensa en DPH del 16 de Mayo, la inauguración en el CDAN de Huesca del 18 de Mayo, la inauguración en las trincheras de la Ruta Orwell del 20 de Mayo, y más informaciones y detalles sobre el Proyecto Orwell Monegros. Podéis bajar la nota de prensa en Español aquí, y el póster de las inauguraciones más abajo. Fotos en alta definición de la instalación son disponibles a este enlace. Para más informaciones, contactadnos por medio de la pagina de contactos.
Potete scaricare qui il comunicato stampa che ha annunciato la conferenza stampa en DPH del 16 Maggio, la inaugurazione al CDAN di Huesca del 18 Maggio, la inaugurazione nelle trincee della Ruta Orwell del 20 Maggio, e altre info e dettagli circa il Progetto Orwell Monegros. Scaricate il comunicato stampa in Italiano qui, e trovare il poster delle inaugurazioni qui di seguito. Foto ad alta definizione dell'installazione sono disponibili a questo link. Per ulteriori informazioni, potete contattarci per mezzo della pagina contatti.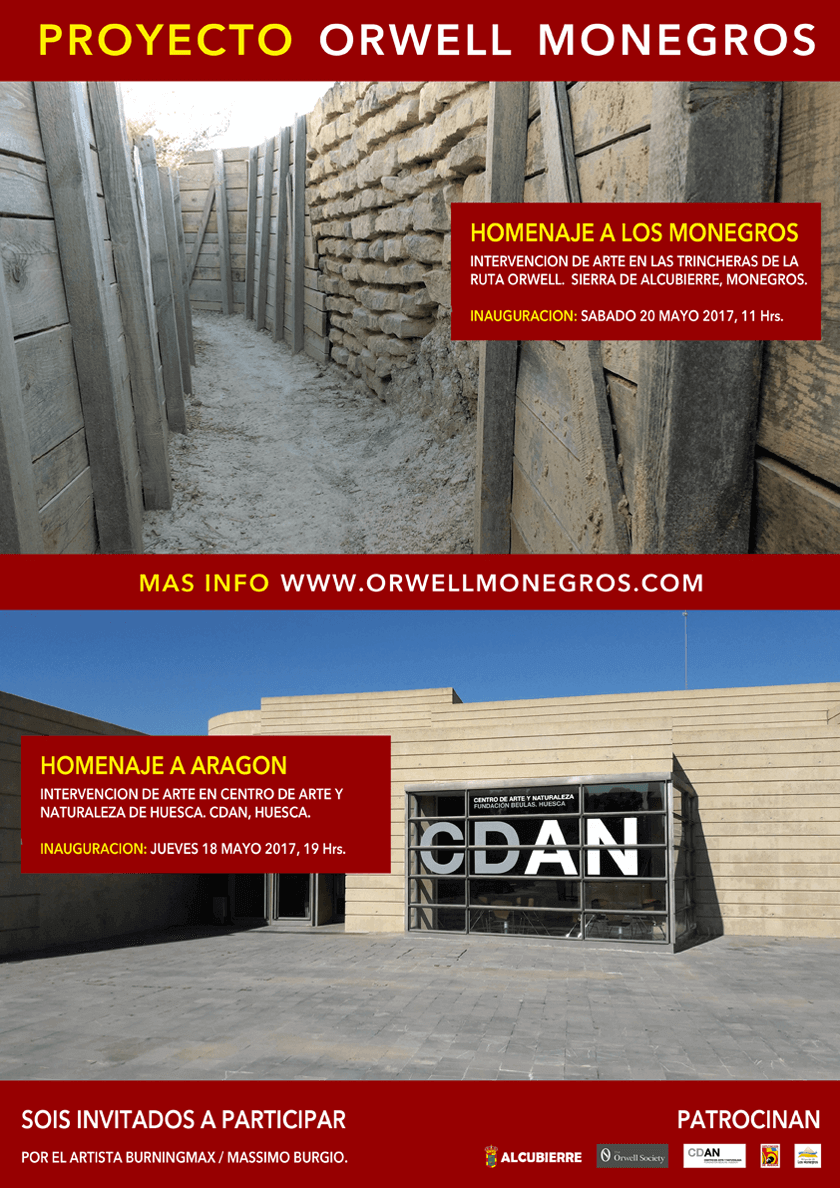 LATEST ARTICLES FROM THE PROJECT BLOG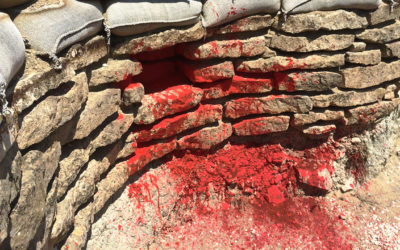 Summer 2019, a new intervention for the Orwell Monegros Project, the land art installation in the Spanish civil war trenches where George Orwell fought back in 1936. Enjoy the photo gallery.
read more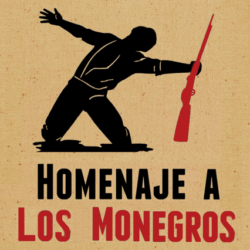 HOMENAJE A LOS MONEGROS | ORWELL MONEGROS PROJECT
A land art and cultural heritage project by Burningmax
With the institutional, media and communication support from