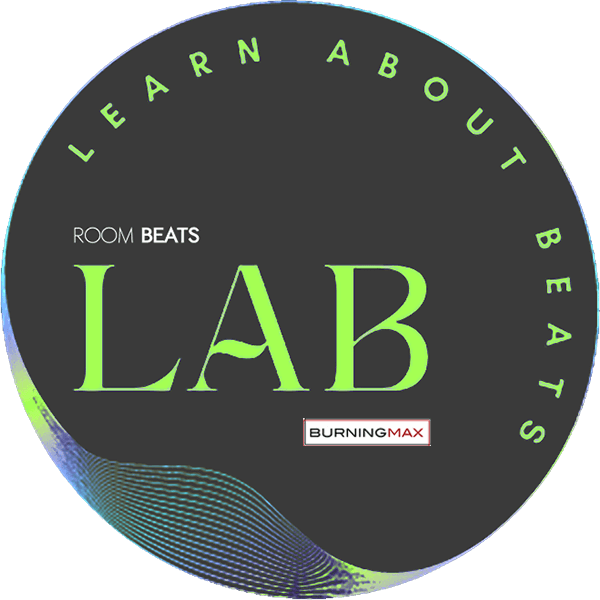 ROOM BEATS L.A.B. // LEARN ABOUT BEATS
BURNINGMAX LIVE PODCAST AT TOGETHER
Room Beats is a boiler room style party broadcasted from the Together Mansion in Rome Trastevere, where I played many times, and it's always fun!
Room Beats L.A.B. – Learn About Beats is the live podcast by Burningmax that "opens" for the Room Beats DJs. I present, play and mix the latest releases in underground music, giving details on tracks, artists, remixers, labels etc, with contributions from the Room Beats live audience and the Room Beats DJs.
Learn more about the podcast, check out the podcast episode below, listen to or download the dj set, or browse the Room Beats LAB podcast archive.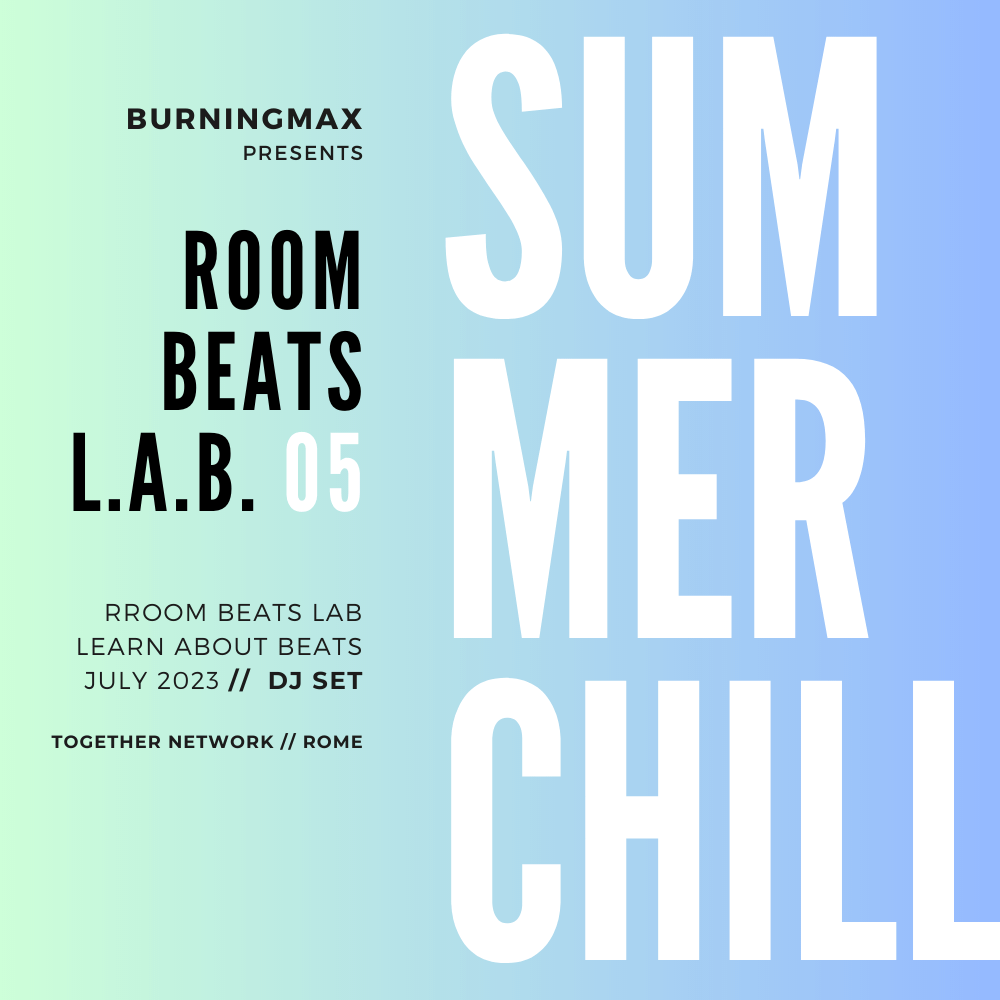 RB

LAB

05

PODCAST

 

+ DJ SET
JuLY 8, 2023
Another "Summer Special" DJ set. Newly released tracks mixed with great tunes from the RB LAB sessions. We're "chilling", so I dropped some great tracks from 2022 and 2021 you might have missed or love to remember. And I created a new track because I needed a closing tune! =)
This is not your average "chillout" set. Say it's for the chill zone of the Summer Rave. The set is very danceable and great for all parties, let's call it chill dance- Spoiler alert: the first 90 seconds are definitely not chill, and are pretty much a decoy; il you survive those 90 seconds, you are in for 3 hours and a half of real treat. Enjoy!
Podcast highlights:
New singles by Audion, Junior Sanchez, Dominik Eulberg, The Blessed Madonna, DJ Boring, Henrik Schwarz and roman based talent Camilla Pisani, plus more tunes from Laurent Garnier's new album, COD£ QR13 artist reveal, and more + a new remix by Burningmax!
ROOM BEATS LAB 05 :: PODCAST PLAYLIST
Anything Else – Audion Helsinki Groove – NAP Daytona – Sudo Love's Not Over – AN21, Silhouette & Kuaigon Art O Fact (Luv4detroit Dub) – Junior Sanchez Voices – Absolute Forever (Will Silver Remix) – Totally Enormous Extinct Dinosaurs Laika – Awe Kid Dualism – Sohrab Theory of Mind – Because Of Art Dragonfly (Extended Mix) – Sunny Lax Sado Miso – Laurent Garnier Can't Fix a Broken Heart – DJ Boring Circle of Light (feat. Antony Szmierek) – Because Of Art Left to Hide (Extended Mix) – Jerome Isma-Ae & Weekend Heroes Posidonia Oceanica – Henrik Schwarz Sleeping Beauty – Stephan Jolk Horizon Red (Black Coffee Remix) – Made By Pete & Zoe Kypri Fits Together (Joe Metzenmacher Remix) – Cassy Invercargirl (DJ Boring Emotional Mix) – Eden Burns Without You – Pistachio Believe in Yourself (Live at Vienna Jazz 2022) – Marc Rebilletù Tilting – Delphi The Last Goodbye (feat. Bettye LaVette) [DJ Seinfeld Remix] – ODESZA Outer Space (feat. Novel & Rolo Green) [Rolo Green Remix] – Kaneís Isolate (Jacana People Remix) – Tibasko Looking at Your Pager (Extended) – HK All The Girls – J. Worra & Shift K3Y Drankx – Acidulant El Dia de la Pantera – Alex Medina Ultraviolet – George FitzGerald Gelbspötter (Etapp Kyle Remix) – Dominik Eulberg Are You Good, Though? – Julien Bracht Just the Reality – Nathan Micay Dreamer – The Blaze Holos – Gorge & Markus Homm Oldskool – Skatman Boss (Mihai Popoviciu Remix) – Juli Lee Ketuvim (Chaim & Jenia Tarsol Remix) – Argy We Still Believe – The Blessed Madonna & Jamie Principle Get a Life Back – Praymond Got This Feeling (Lane 8 Remix) – Cubicolor Blind Date (feat. ABRA) – Joy Orbison & Overmono Techno Drama – Camilla Pisani Birds + Trains (5.30AM Sunset Field Recs) [Extended Mix] – Burningmax Et Puis S'en Va! – Laurent Garnier Drug Dealers Lullaby – Anxiety Support Group
ABOUT ROOM BEATS LAB PODCAST
Room Beats L.A.B. – Learn About Beats is the new podcast by Burningmax that follows the airwave adventures of the two "seasons" of WTF – Wonderful Techno Frequencies @ Deli Radio and Pot Radio.
Room Beats is a boiler room style event held in the electronic lounge room of the Together Mansion, a co-living experiment in Rome Trastevere. I played a few times at Room Beats over the last few years.
Room Beats L.A.B. – Learn About Beats is the Burningmax podcast that "opens" for the DJs playing at Room Beats. I play and mix the latest underground electronic music releases, introducing tracks, artists, remixers, labels. Pretty much like I was doing with the WTF podcasts, only this time with the Room Beats live audience, that I interview about their experience in electronic music, and with the artists or labels I played. Of course I interview and try to get a few stories also from the Room Beats DJs.
PODCAST SCHEDULE
Room Beats L.A.B. – Learn About Beats has a (roughly) monthly frequency. We go live from the electronic lounge of the Together Mansion every time there is a Room Beat event – pretty much every month. If you miss a show you'll be still able to find all the podcast episodes on my MixCloud profile, and on this page, where you van also download the full podcast episodes.
ABOUT THE PODCAST HOST
Massimo began broadcasting on the radio in the 1980s, with a new wave, post-punk and indie rock music program, and with the name DJ Sonic. After that seminal radio show, which lasted a couple of years, he continued to produce mixtapes, compilations and mixes to be handled out to friends, and to sweat on dancefloor around the world, under any "influence", from rock to dance.
In 2008 Massimo got his hands on a DJ console at the Burning Man festival, and since then the "fever" of the mix never left him: Burningmax was born, and in the last 15 years Massimo has played live in festivals around the world and explored the world of production, with a handful of remixes to its credit. In 2017 Burningmax returned to the radio with two WTF – Wonderful Techno Frequencies "seasons" at Deli Radio and Pot Radio, the expanded into the new Room Beats L.A:B. format thanks to the Room Beats live audience.
THANK YOU
Thank you to the Together Mansion for being an amazing Burning Man-inspired hub and community, and for hosting the legendary Room Beats. Kudos also to everybody behind the organizing force of Room Beats, and more thank yous to the Trastevere-based sound gurus Studio 33 and HyperCast for their friendship and also plenty of technical advice for our podcast.
(USUAL) DISCLAIMER
These podcast episodes and the mix included in the podcast recording are just for fun and not for commercial use. Copyright for each tune is owned by their respective artists and/or publishers. For more info on copyright see this page. Plus, hosting the DJ mix on MixCloud means that the artists recorded on each mix actually get royalties from the streaming platform.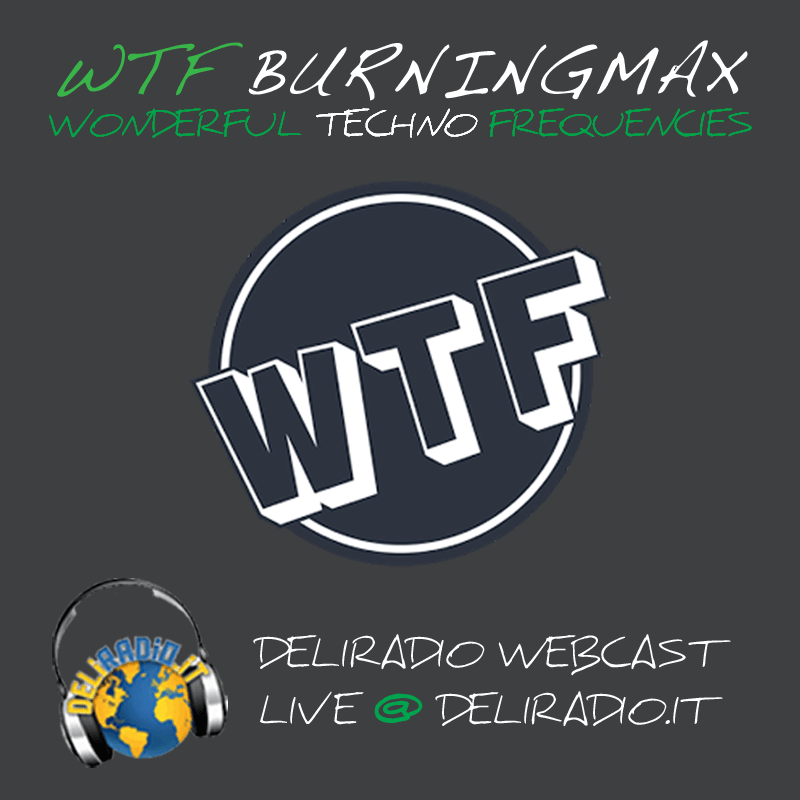 Burningmax's first podcast from the studios of Rome-based internet radio Deli Radio.
Go to podcast archive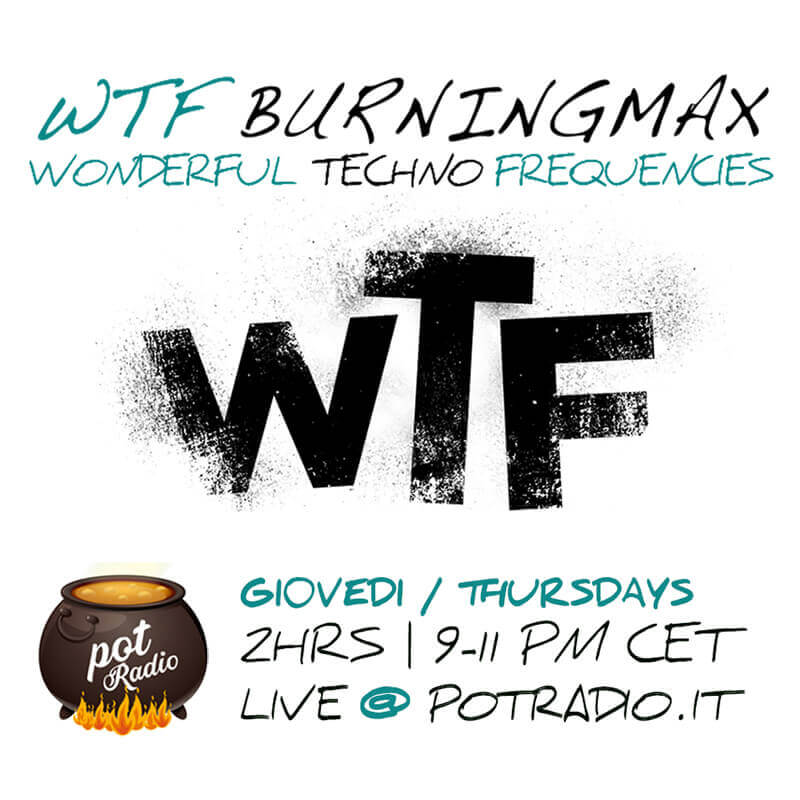 Burningmax's podcast from from home during lockdowns for Rome-based internet radio Pot Radio.
Go to podcast archive