AGNIXAM
When Burningmax goes spiritual (dance).

Listen to the AUM
transcending the dancefloor.
Guru on acid.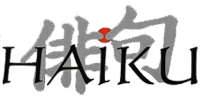 AGNI=Fire, and XAM=opposite of Max. This is the spiritual side of Burningmax. And of course is dance.
Perfect for any ashram rave, or instead of harmonium and tambourines at the next puja (kidding).
Listen, download, share and enjoy. Soul/Headphones recommended, and a mala. Om Namaha Shivaya.
SEE / LISTEN / DANCE / CHECK OUT ALSO