SUARA TRILOGY
Techno, Barcelona and cats are a tremendous mix.

Suara is one of my favorite techno labels. It's Barcelona based, and all about cats.
I couldn't resist offering a tribute, so here is a nice trilogy. I hope you like it. Meaw.
Listen, download, share and enjoy. And dance. Headphones or massive speakers and some pet toys recommended.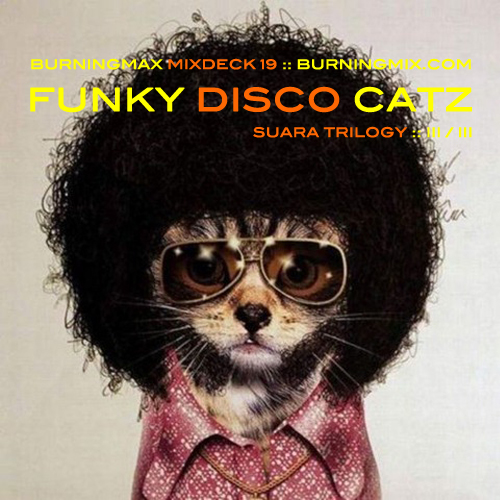 Third mixdeck in the trilogy series I dedicated to the powerful sound of the Barcelona-based independent label Suara Music, and here we go with another cat cover. After the Groovy Wild Catz and the Acid Catz mixdeck, it's now time to explore the nu-disco and...